Argentina will host in Mendoza the first International Higher Education Fair in 2018, an event that will bring together internationalization experts from all over the world to carry out workshops, trainings and seminars in an environment conducive to developing strategic links for international cooperation.
Place and Time
From February 27th to March 2nd, 2018 in Mendoza's Central Park.
¿Why Mendoza?
Mendoza is one of the most important university and tourist centres in Argentina.
                   -   70.000 university students
                   -   2.000.000 tourists per year
Higher Education in Argentina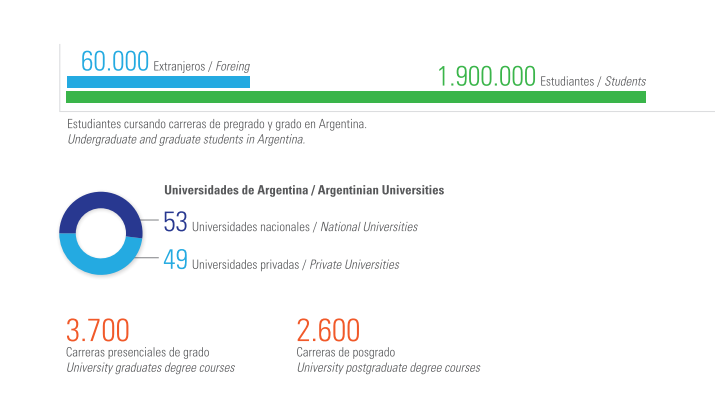 The Event
•         Seminars and Workshops:
More than 20 seminars and workshops (led by experts on each topic with the possibility to present papers and/or case studies) and spaces for networking.
2000 m2 of stands representing universities, institutes of higher education, multilateral organizations, embassies, and other international institutions of higher education.
•          Speakers and Special Guests:
More than 20 speakers will be selected by the National Interuniversity Council (CIN) and the Council of Private University Rectors (CRUP)
We not only count on the participation og Argentine national universities and foreign universities, we also expect the participation of representatives of government institutions, international organizations, and institutions dedicated to international education, languages, mobility for students and professors, and international finance for academic and research projects.
•          Workshop and Seminar Topics:
Linguistic policies / Internationalization of universities / Trainings and credits / Professional Development / International Organizations / Collaborative Online / International Learning (COIL) / Rankings
REGISTRATION
Registration will take place through the event web page until December 4th, 2017.
* For more information get into the following links *