HOW CAN WE HELP YOU?
Invest Argentina promotes Argentina as an investment destination. 

We assist investors throughout all stages (analysis, decision making, execution, post-investment and reinvestment) in order to attract quality investment that contributes to the integral economic and social development of our nation.
To fulfill this goal, we recommend regulatory changes to facilitate the investment process, backing changes in laws and regulations that foster trade and investment, thus also improving the general business climate.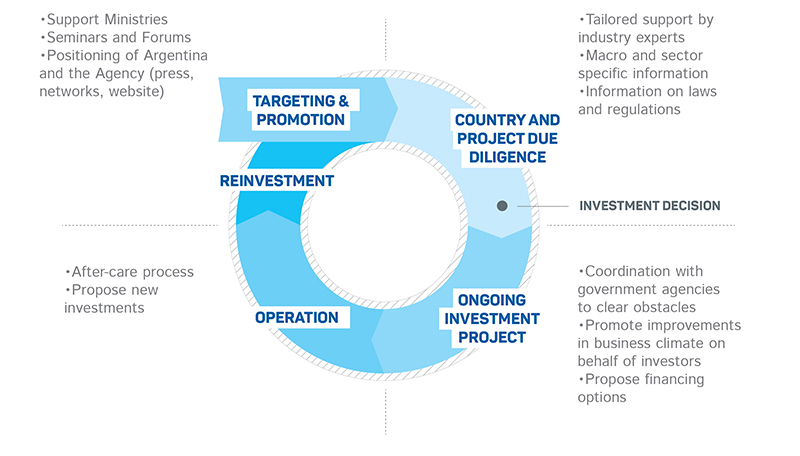 This division provides the following services:
Ad hoc analysis for potential investors (opportunities, regulations, etc.).
Up-to-date statistics and specific information for each sector.
Collaborative work with other government institutions to facilitate and accelerate investment processes.
Assistance to investors for conflict resolution.
Invest Argentina's structure involves 12 sectors: (Get into de links to know more about each of them)
For more information get into the following link.