DIPLOMATS
Captain Navy: Marcelo Alejandro DALLE NOGARE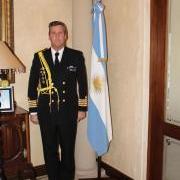 Officer of the Navy, Naval Command, trained in Artillery and Tire Control Systems. He fulfilled the Command of the Warning ARA "CASTILLO" and of the Destroyers ARA "HEROÍNA" and "ALTE BROWN". He participated during the years 1990 and 1991, on board of la Corbeta ARA "SPIRO" under the mandate of United Nations and other 34 United Nations, of the operation "Storm of the Desert" originated by the invasion of Iraq to Kuwait.
Staff Officer. He completed in Rome the courses of Command and Naval Staff, Antarctic Navigation, Joint Staff Officer of the Italian Armed Forces and also completed the Joint Course of Strategy and Higher Conduct, held at the Joint Higher School of Armed forces.
Degree in Naval Systems. He completed a Master's Degree in Strategic and Business Management at the Technological Institute of Buenos Aires (ITBA) and the Master's in International Studies at the Center for Advanced Studies in Defense in Rome.
He was born in the Autonomous City of Buenos Aires in January 1965. He has been married for twenty five years and has three teenage children, Francisco, Facundo and Felicitas.
Major Marine Corps Sub-Officer: Miguel Ernesto Camilo Fernandez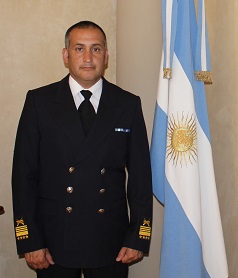 Admission to the Argentine Navy in February of 1990. Specialized in Artillery. He participated in peace missions in UNFICYP 1997- 2006- 2013, and mission extra NATO in 2003 in KOSOVO. Since November 2016, he has been an auxiliary of the Defense, Military, Naval and Aviation Associate. He was born in the Province of Buenos Aires in 1971. Married to Paola Fontana and has 3 children.
LOCAL STAFF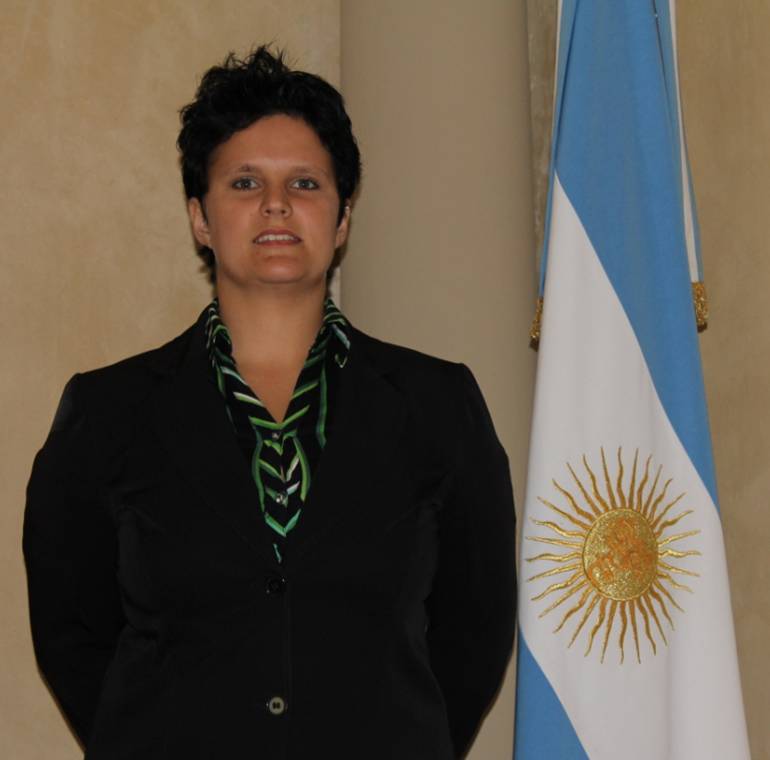 Assistant: Natasha du Preez
natasha.dupreez@embassyofargentina.co.za

Driver: Christiaan du Preez
Address:
456 Albert Street,
Waterkloof 0181, Pretoria
Tel.: +27 (0)12 460 3683
Fax: +27 (0)12 460 8875
E-mail: agsa@ara.mil.ar